And fall is a wonderful time to grow all kinds of vegetables and flowers. Unfortunately, I have a brown thumb and whatever survives in my garden is despite my valiant efforts! But I keep trying.
Fortunately though, I can make fall cards, and I love doing it. I had one more unopened "fall" Paper Pumpkin kit (March-2018 "May Good Things Grown") that I thought would work because of its muted colors. It was meant for spring flowers…but, hey I can work with it! That's what I love about my Paper Pumpkin kits – you can make them fit many more occasions than they were designed to do!
Today's card used the envelope with the large roses (see below). I cut it apart to use the "Flower Seed" picture for the front of my card. I thought it would make a beautiful birthday card, but you could use whatever greeting you needed on your card. Oh, and be sure to save the rest of that envelope since I'll show you how to use it on another card!
This was so easy to create with just a few extra pieces since the rose envelope front was so stunning. I cut the card front off and down so that I had a small frame of color from the Mossy Meadow card base. I added a thin strip of Blushing Bride on the left hand side to balance the card and pull out that color from the roses. I tied piece of the Blushing Bride twine (retired) with a bow over the Blushing Bride strip. I used the kit's tag and Happy Birthday stamp with Blushing Bride ink. And that was it! That's how easy it is to make cards with the Paper Pumpkin kits! Have you gotten yours?
Here's the few additional supplies I used with my kit: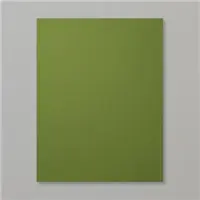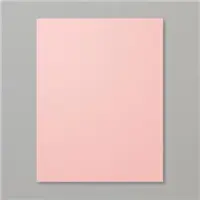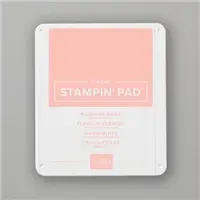 Thanks for stopping by today. What did you like about today's simple and fast card? Do you think you could make this one? I bet you can!!
Janice