For today's post I'm moving onto another of my Paper Pumpkin kits, February 2016's "Hello Sunshine." It was such a cheery set, especially for those of you who were living with records snows this year in February – lots of spring flowers to cheer you up??!!  The kit had 3 different card examples and you had enough supplies to make 3 of each (and with lots of extras leftover for other cards and ideas). And it was those extras that allowed me to begin expanding my alternative creations. This first one was just a slight variation of the example, I switched the base card to the splatter pattern, turned it on it's side. The only thing I added were some sparkly rhinestones to the flowers and tag. It was so easy and quick since everything is precut with sticky backs to attach to the card. There's even matching envelopes.
Here's the video of the Hello Sunshine kit, (which, unfortunately is not currently available in the "Past Kits" order section). But take a look anyway, you may find other past Paper Pumpkin kits that you'll fall in love with and need for your creative fix. And if you're not currently a Paper Pumpkin subscriber, join here (select me, Janice Baranowski, as your demo). And just sit back and wait for your monthly crafting mojo to be delivered straight to your door. Paper Pumpkin comes with all the stamps, ink, and paper you need for a fun crafting project.
[youtube https://www.youtube.com/watch?v=tSqsVYeYl4w&w=560&h=315]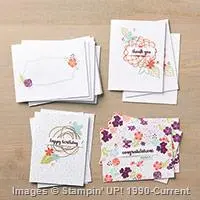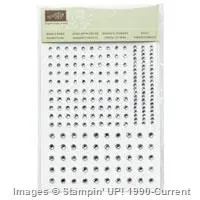 QUOTE FOR THE DAY:
Life is like a bowl of cherries (or chocolates), you may not get exactly what you were expecting, but they usually taste good.
So even though this kit isn't currently available, try one of the others for your crafting fix, you won't be disappointed.
If  you're not a subscriber yet, purchase your Paper Pumpkin subscription now (choose me, Janice Baranowski, as your demonstrator)!