… where you don't want to do anything, or at least things you really should do?  Last night was one of those for me.  We had a delicious salmon dinner with a chardonnay (did I mention that my sweet hubby does all our cooking? I'm a dietitian, but he's a much better chef/cook than me so we rely on his wonderful skills!). We watched an episode of Castle (yes we've gotten hooked on this TV series just recently). I should have then gone to worked on our 2015 taxes but just couldn't drag myself upstairs. About the time I was looking for a distraction (you know, a reason why I shouldn't do what I was supposed to do?? LOL), my darling kitties started chasing each other and their toys. I decided that playing catch with them would be more fun. Yes, catch! My two girls love to fetch their various toys and balls just like a dog and bring them to me so I can throw them. It's amazing to watch and fun to participate. Here's one their more quiet moments watching for lizards on the screen, another one of their favorite pastimes.
Another distraction, a last minute look at Stampin' Up! ideas, I found another wonderful new Stampin' Up! kit called "You're so Lovely"  for my February wish list.
[youtube https://www.youtube.com/watch?v=nF3DQIELBS4&w=560&h=315]
It makes 12 cards with envelopes and 12 "see-through" bags for gifts! You'll need a few supplies to complete the kit, see below.
And with all these supplies leftover that you can use again, you'll be able to make more cards by just buying a set of our 20 notecards and envelopes for only $6. How's that for a great bargain??! Happy Stamping everyone!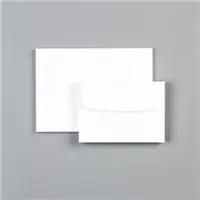 QUOTE OF THE DAY:
"It always seems impossible until it's done." -Nelson Mandela